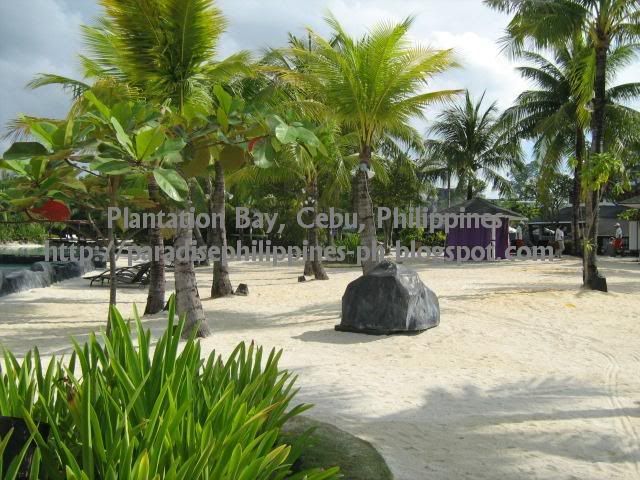 Plantation Bay
is a famous 5-star resort in Mactan, Cebu because it has the largest man-made beach in the whole world. When I say man-made beach, it means that they patterned the design and looks of their pools to a beach. Their fresh water swimming pool is the largest in the Philippines, and incorporates more varied water-features than almost any other pool in the world. It is very accessible from the Mactan airport because it only requires a 20 minute drive away.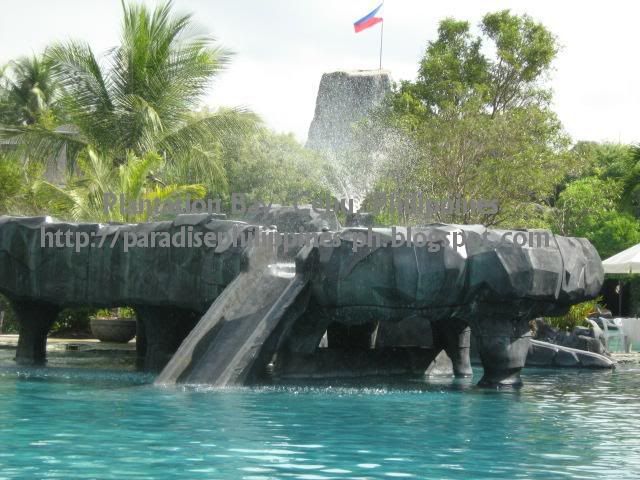 If I'm not mistaken, one their pools has a fountain and a slide open for all of their guests. They also have gazebos and resting places located all around the resort. I saw one gazebo located in the middle of the pool! How cool is that?
They also offer water activities such as jet ski and kayak. Their pools are so big that you can use the kayak on the pool itself without disturbing the other guests. It only shows that no matter how many guests checks-in at
Plantation Bay
, you can still have your relaxation and peace of mind because of the resort is very spacious.
As for their accommodation, they offer a wide range or rooms and villas for all their guests. The most affordable of them all is their club room which costs $150.00++ if its non-peak season and $200.00++ if its the peak season. The most expensive accommodation they offer is called Quantum Villa. It has four detached bedrooms with a private villa. It costs $700.00++ if its non-peak season, and it can go to as high as $800.00++ if its peak season.
I saw some of their interesting rooms that has a private access to the pool. It's literary 2 seconds away from the pool. So when you wake up in the morning and decides to swim, you don't need to walk a lot. Instead, you can just open your door and jump off to the pool. This cool room is called Water's Edge and it costs $210.00++ a night if its non-peak and $260.00++ a night if its peak season.
Here's the complete list of their room rates: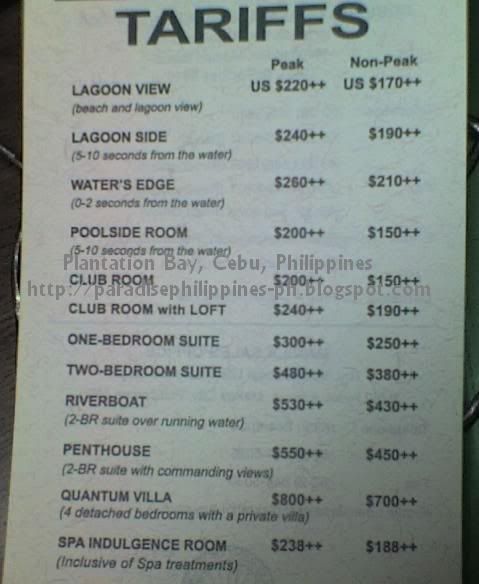 And here are some other pictures of Plantation Bay:
As I have learned, they offer great discounts if you wish to stay six nights or more. Just visit their website (
http://www.plantationbay.com
) to know more about the resort.